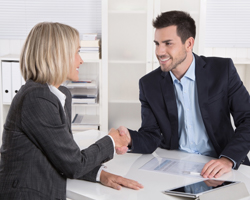 We know you have skills and assets, and so do we. Let's get together to so that we can help people get the services and fix-and-flip home loans that are right for them.
Our Partner Programs allow great flexibility, and we customize every arrangement to suit local needs and practices for our clients looking for fast home loans and house flipper tips. We offer a strong compensation structure and full protection. So let's do business and deliver benefits to all parties.
We work with:
Mortgage Brokers
Real Estate Agents
Service Providers
Why work with us?
We offer competitive compensation, a streamlined closing process, and a dedicated account manager…all to make your life easier.
Let's work together! Give us a call or email, and our experienced account executives will be in touch with you very soon.